Client:

UBS Chief Investment Office Wealth Management
Project goal:

Improve the investment portfolios of UBS clients through a web tool that allows them to create a portfolio based on their personal risk and return preferences and compare this with the UBS House View and find relevant articles related to their case.
Target audience:

Current and prospect clients
User value:

Financial control, investment portfolio improvement and financial education.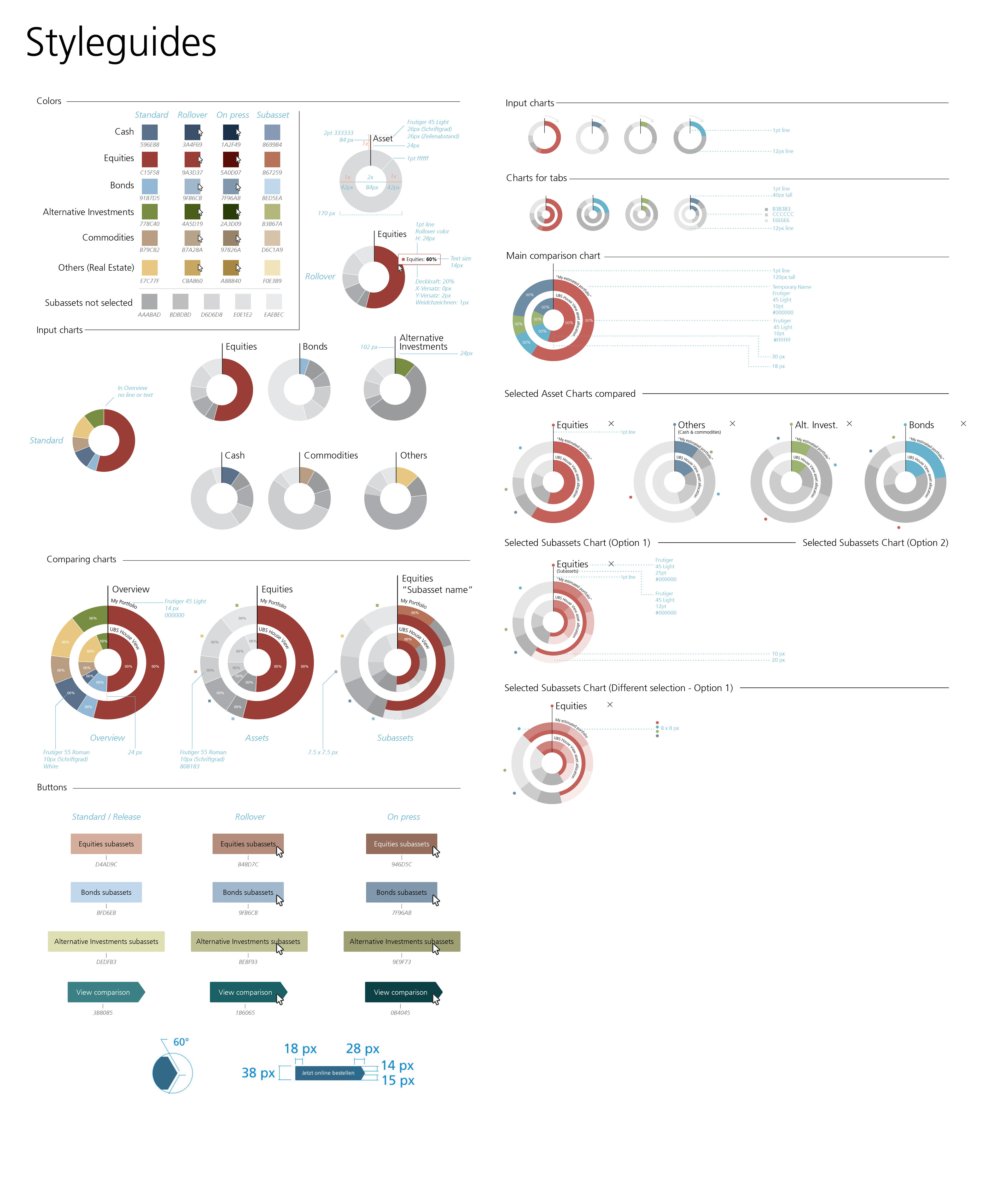 Clients are able to download a copy of their portfolio comparison session for their records or to discuss with their client advisor.